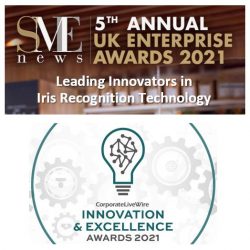 Following the receipt of the SME News Business Excellence award last year, the team at Iris Recognitiona & Detections specialists Aditech Ltd. are delighted to announce that two more prestigious awards have been bestowed upon the business for 2021.

Aditech has been confirmed as the winners of the Biometric Solutions Provider of the Year category of the Corporate LiveWire Innovation & Excellence Awards 2021 and Leading Innovators in Iris Recognition Technology 2021 as part of the SME News UK Enterprise Awards.

The Corporate Livewire Innovation and Excellence awards 2021 programme celebrates the recent success and continued achievements of businesses and individuals across a wide range of sectors and industries whilst also addressing some of the most pertinent issues facing key sectors. This can range from a commitment to being technical innovators or environmentally friendly in the battle against climate change to enacting positive change in corporate governance. 
The Corporate LiveWire Awards represent the pinnacle of business achievement, championing the best in the respective fields and cover the most important sectors of business. 
---
The aim of SME News 2021 UK Enterprise Awards is, without a doubt, to find the best businesses across the nation! This accolade aims to provide winners with the affirmation that they truly are a leader within their field as well as the recognition they deserve!
This prestigious program is open to any business trading in the United Kingdom that identifies as a small to medium-sized enterprise.
---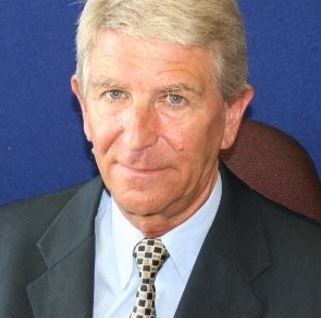 Paul Stanborough stated. "This is remarkable, being nominated for three prestigious awards in just twelve months is one thing, but to being awarded all three is extraordinary!" He added, "During these difficult times it is a real boost to be recognised as leaders in our field, it vindicates all of the hard work over the past years, the innovation of our iris recognition and detection technologies, and the active engagement with the marketplace at large – I am delighted".
Paul Stanborough, Managing Director, Aditech Ltd. Iris Recognition & Detection Specialists.