OEM Iris Recognition Camera Module
Iris ID has been producing commercial iris recognition systems since 1997. In thousands of locations, IrisAccess® authenticates the iris identity of more persons than all other iris platforms combined. Iris ID's rich experience in iris recognition is exemplified in the iCAM R100.
Previous handheld iris recognition systems required significant cooperation and for a subject to remain completely motionless in order to capture high quality iris images. Iris ID has developed a series of algorithms which provide the capability to capture iris images in any environment.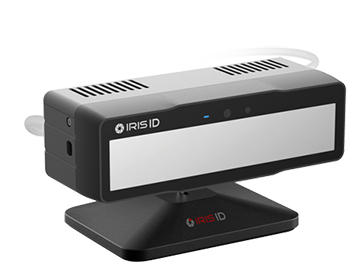 High Speed Iris Capture & Matching in a compact package
On or Off Device Iris Template Matching
Up to 100K User record local 1:N matching in 1 second
National ID Quality Iris Image – Standards Compliant
Intuitive User Interface with Virtual LED Indication
5 MP face camera White LED flash
Comfortable Capture Distance 28~38 cm (11~15 Inches)
Flexible Mounting Options
USB 3.0 Powered
High Speed – Dual Iris capture
The iCAM R100 performs high-speed dual iris capture and outputs high quality ISO standards compliant images. 
Both eyes can be simultaneously captured. The R100 provides an unparalleled intuitive user interface, which makes the process easier for the user and operator. 
The R100 is also equipped with an orientation sensor and left and right iris capture management controls which can be selected prior to or during the process.