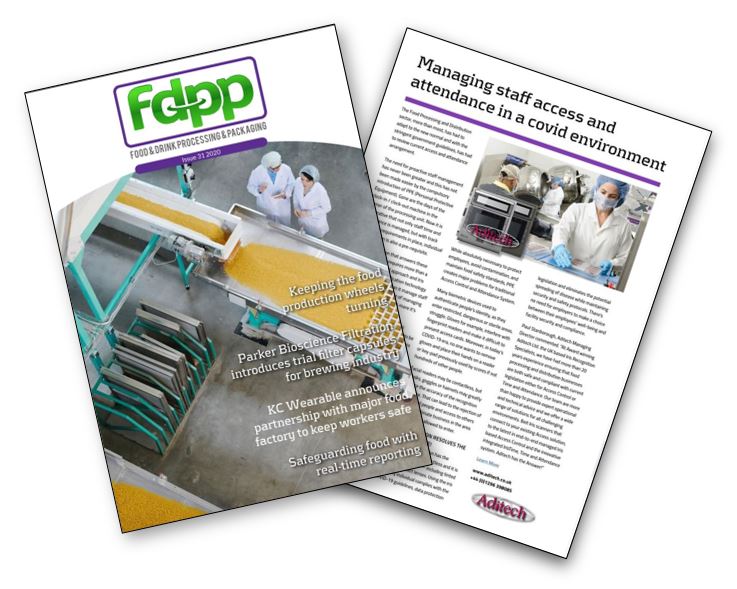 Managing Staff Access and Attendance in a COVID environment – Iris Recognition can help…
Aditech Iris Recognition specialists are delighted to share the article recently published in the influencial Food and Drink Processing and Packaging journal FDPP. Tackling the issue of contactless access and attendance, the artlicle discusses how Iris Recognition Biometric technology can deal with PPE in a sensitive environment.
FDPP magazine is the leading digital monthly magazine which is sent into the inboxes of our requested 113,000 opt-in circulation of the most up-to-date key decision makers within the Food & Drink manufacturing industries.