Iris Recognition Technology is proven to offer high accuracy biometric access and attendance solutions without the need for contact with the equipment, ensuring that transfer of the coronavirus is minimised in many critical applications within government, medical and defence environments.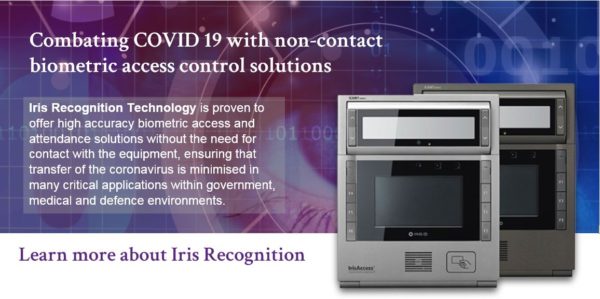 Now, with the COVID-19 pandemic pushing everyone to reduce physical contact with each other and common surfaces, this contactless technology is more important than ever.
We've learned from Government advise during this COVID-19 crisis that the virus can be spread through contact with almost any surface. The virus can survive up to three days on stainless steel and plastic. That's why it's so important organizations offer a hygienic, non-contact identity authentication solution to reduce the chance of spreading the disease now and in the future.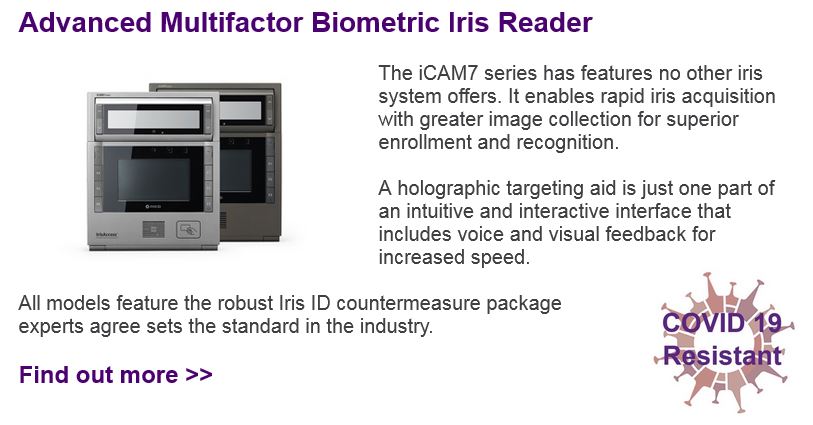 Learn more about our COVID 19 Resistant Equipment Click Here